Conscious Leadership Academy
Speaker and Facilitation Training and Coach Certification
The Next Level of The World's Best Superleader Support System!
Join Us In The Next Level Of Membership In The Academy
If you have graduated or completed your 12 month Conscious Leadership Academy membership, you now have the opportunity to join the Conscious Leadership Academy Speaker and Facilitation Training and Coach Certification and be a faculty member of the Academy. The 3 trainings you will get in the next level are:
The Facilitation and Coach Training will be sequential and you will start the Coach training first for 3 months. Once you have completed one of them, you will get the next training. Once you have done the Coach training, you can be certified to be an EOB coach if you choose to do so and start getting clients from us. The speaker training has a virtual event for you to attend and is not a prerequisite for any of the other trainings. The facilitator training will be 3 months following the Coach training. If you have any questions about timing or time involved for each training, feel free to call.
As a graduate, you will be added as a faculty member on our EOB site and on our Academy for resources for our members and graduates and get more exposure to our community and beyond. You must graduate from the Academy first level to be on faculty staff.
If you are a Lifetime Member, you will get 10% off this advanced training. You will have access to clients if you choose to and have revenue producing contacts ASAP.
If you are currently an Academy Member enrolled in the 12 month membership, you may get involved in this advanced training on a person to person basis. You can call the office for more info (888) 400-5566.
If you are not an Academy member, or haven't graduated yet, or you just want to learn or hone these skills, you can call the office for more info at (888) 400-5566.
CLA Tier II was definitely a LEVEL UP opportunity for me!  The bond created with our group as we journeyed through Coaching, Facilitation and Speaker Training is unparalleled.  These people will forever be my family and it has been such a joy watching each of us breaking through our fears and stepping out into the world with more confidence.  I absolutely love the coaching model we used for learning in this training and have joyfully been guiding my clients through "Playing First" in their own lives.

Chasity Clark Life Coach
About the Creator
Burge Smith-Lyons
Burge Smith-Lyons is founder and CEO of Essence of Being, Inc. and the Healing Forest Foundation. For more than 37 years, she has helped thousands of men, women, children and companies globally with emotional and spiritual healing, self-development, communication techniques, relationships, abundance, team building, and leadership development. She specializes in helping people identify their "Bubble Talk" - subconscious negative self-talk that blocks them from achieving what they want in life.
Burge is an international bestselling author, motivational and keynote speaker, DISC Certified Instructor, and relationship and communications expert. She has launched the Conscious Leadership Academy in North America, Africa, and Europe and taught live transformational workshops on 6 continents.
Powered by The Business of Speaking by Nancy Matthews & Trish Carr
How to Deliver Presentations That Maximize Your Impact and Your Income
Discover the secret formula for delivering presentations that engage and inspire your audience to take action! This is a two day live event, and you will have three opportunities throughout the year to take it.
Tired of presentations that don't bring the result you wanted?
Want your audience to take action and say "Yes" to working with you?
Learn the perfect balance of delivering quality content and having them beg for more!
This Presentation Template Has Been Proven to Increase Sales by 100%
I've learned more in 3 days than I ever thought imaginable. I've learned how to make products, how to speak on stage, I've learned how to close my deals and I've learned how to make money. Thank You!

Melissa Binkley Certified Master Transformation Specialist
This training give you the formula for speaking live. They actually get you to stand in front of the room and do your presentation. This is what sets this WPN workshop apart from all the rest. I love it!

Linda Allred The Hottest Ticket in Town
How To Elicit A Great Experience For Everyone While Maximizing Impact
This 12 week on line training and live 2 day in person experience will give you:
Presentation Techniques For Facilitation
Proxemics ( the science behind spatial awareness)
How to "Get" People (Allow people to feel heard and engage with your message)
EFT training (Emotional Freedom Technique)
Kinesiology training (Muscle Testing)
DISC Training (Learn how to people read and understand communication and
behaviors in order to elicit trust)
Learning Styles
Holding and Creating A Safe Space
Logistics of Setting up a Room
Energy Control
Emotional Intelligence
Creating Synergy
Why be excellent? As a leader you want to model the behavior you desire in anything.
There are aspects and techniques and a science of having a great meeting or group or workshop or event. Learn how to elicit a great experience for everyone with the most impact.
Learn best practices and how to communicate with staff and how to energetically set up a room for maximum learning and trust. Set the tone you expect and allow your presentation to flow with ease.
How to be interested vs interesting by utilizing NLP and other techniques as a presenter or facilitator.
Practicing Emotional Intelligence and Understanding how to read  people, you can know how to motivate them, know what their needs are, and what their fears are for you to be more effective in reaching them on a personal level. By using the cheat sheets to understand how to communicate to each type of behavior, you will be able to access more empathy and engage them more effectively.
The live in person experience will give you practice sessions in front of the group and will be able to take home video of your facilitation and feedback.
Join the next level of membership in the Academy and get this proven Facilitation Training now!
Powered by The Back Forty
Intentions
The intention of this training program is to provide an awareness into the world of professional coaching as well as to provide participants with an initial method by which to coach and support others in the principles and distinctions of Essence of Being®.
Participants completing the certification program can choose to become part of a growing body of coaches for Burge to utilize as the EOB® and CLA communities expand.
What you will walk away with from this 12-week intensive training program:
An awareness of the skills, distinctions and competencies necessary for professional coaching in general, so as to begin a path toward coaching as a hobby, avenue of service, or profession. Or just for your own personal growth!
An empowering and resourceful awareness of the main principles and distinctions within the EOB® body of work, enabling you to facilitate and support individuals in their personal growth.
A model of coaching built upon the principle that anything worth achieving is worth building a game around (PlayGame™ Coaching), giving you a fun and applicable tool to apply in all coaching endeavors.
Experiential learning. Structured skill-building practicums in which to practice, develop, and grow in your coaching skills, putting you on the playing field in which to develop your abilities.
An opportunity, upon passing a written and experiential exam, to be certified as an EOB® Conscious Leadership Academy Coach
Who will be facilitating your EOB™ Conscious Leadership Academy Coaching Certification program: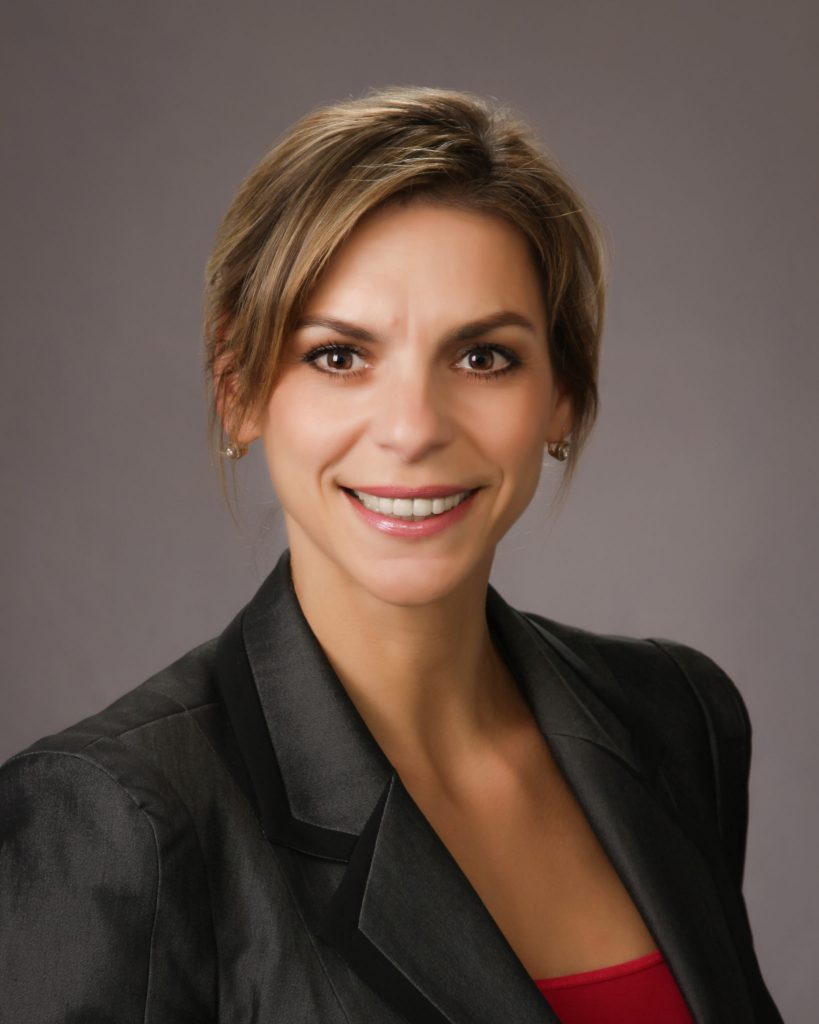 Alexandra I. Levin, PCC, MBA, SPHR
Professionally Certified Coach (PCC) by the International Coaching Federation (ICF)

30-year professional Human Resources executive (SPHR), organizational and leadership facilitator and business coach

MBA and founder of ConsciousOrg.com

EOB Mastery Graduate and first ever Graduate of EOB™ Conscious Leadership Academy
Schedule
Dates of live webinars and coaching skills practice calls will be published at the start of the program
Live webinars every 2 weeks
Group coaching skills practice calls every 2 weeks (the intervening weeks)
Weekly downloads and online lessons
Once a week buddy coaching
**You must complete coach training before beginning facilitation training.
Join the next level of membership in the Academy and get this proven Coach Certification and Training now!
THIS IS THE NEW MODEL
Finally, your destiny fulfilled! Join US!