Workshops | CDs | DVDs | Webinars/Teleseminars | Cards/T-Shirts | Personality Profiles | Private Sessions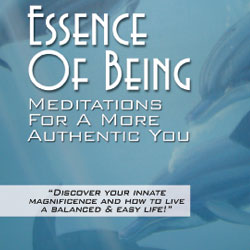 $15.00  Add To Cart
Product Description
1. Meditation Intro
Find out why the subconscious mind is so powerful and
how you can use it to shift things in your physical world.
2. Success
Go to the top of the mountain & meet your most powerful
self & feel the truth about your magnificence.
3. Inner Child
Heal the wounds & bridge the gap between your adult present
self & the little child you have buried in the past.
4. Self-Love
Feel the essence of your true self & forgive yourself for past pain,guilt,punishment & sabotage.
5. Personal Power
How would it feel if you walked & talked like the powerful being
you are & was able to manifest everything you dream about?