Uncategorized.
EOB changed my life! First (and always) as a student, then as a teacher for EOB, EOA, and Passionate Manifestation. This is a wonderful community led by an amazing woman, Burge Smith-Lyons. All of you have blessed me! Now I own an environmental chemical company with my wonderful husband, Dennis. Check us out on www.vinyloff.com! Dreams come true. You gotta believe!!
Business
CrystalTek
Environmental chemical company making vinyl removal and vehicle detailing products. GREAT PRODUCTS for your car, truck, boat, motorcycle!! If you're in the sign business or trucking you really should give me a call!
Special Offers for
EssenceOfBeing.com Members
Just call Janie, 678-449-8240, and I'll give you a deal on some awesome polish.
View Larger Map
Email: jlasik@westendproducts.com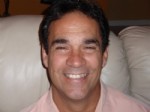 I'm a Happiness Coach and a Speaker. I love life and all that comes with it. I'm creating a calendar Day called Smile and a Wave day. It's a way to plant the seed of joy and happiness and a way to remind people to communicate with one another. Please join me by going to my website: http://smileandawave.com and registering for Smile and a Wave Day. I'm collecting 100,000 signatures so I can got to Congress and ask them to put this day on the calendar.
View Larger Map