Tricia McCannon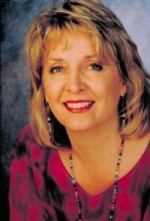 I am a master healer, clairvoyant, and teacher who travels around the world, in search of the ancient Mysteries. I am trained in a number of shamanic healing paths, including the Celtic, the Egyptian, the Goddess traditions, and the Native American Twisted Hair. I am the author of the book DIALOGUES WITH THE ANGELS, and the upcoming hardback book, due out in stores September 15, JESUS: THE EXPLOSIVE STORY OF THE 30 LOST YEARS AND THE ANCIENT MYSTERY TRADITIONS. I have done over 6000 clairvoyant readings for people all around the world, helping them to connect with their deeper Soul Essence, and I am the Founder and Director of the Phoenix Fire Lodge: The Order of the Eagle and the Dove, a modern day Mystery School that focuses on self-awareness and the Divine.
Business
For the last 25 years I have had the great pleasure of doing Soul Matrix Readings for over 6000 people around the world. These readings take a far deeper look at who you really are, at the highest angelic levels; the path of the journey that has led you into this life, and what you have come to accomplish. We also address Soul Mate Relationships, Career and Life Path, blocks to money or success, Karmic Relationships, Spirit Guides, and the release of old vows, bindings, and belief systems that hold us back from fulfilling our true potential.
Sessions can last from one hour to three hours, depending on someone's budgets and needs. There are two types of readings that I do: astrological and clairvoyant. And there are about seven healing modalities that I work in, depending on whether you even need some kind of healing or clearing (many people who come to see me, are not specifically seeking healing, and that's just fine!).
In the healing department, there are a number of things I have found that block us, at various times in our lives, and if we are blocked, it's good to get rid of those things. These blocks often function at the level of the subconscious and no matter how smart, or spiritual or aware we are, they are difficult to clear from the level of busy "Beta Brain." So in order to get to them, it is necessary to move into deeper levels of brain states. Thus I am trained as a Hypnotherapist, working with past life, and current life sessions. I also specialize in Holographic Repatterning, an amazing system that helps to clear erroneous belief systems, formed in times of trauma, whether from this life, or another. And I clear curses, as well as vows we may have taken in the past that no longer serve our current life. I also do Soul Retrieval, Time Line Therapy, and Voice Dialogue – all powerful ways of regathering and reclaiming our personal power.
I can do readings over the phone, but healing sessions must take place in person. I'm in Atlanta about half the time, and traveling on the road the rest. To contact me, don't send an email – just call me. I look forward to hearing from you!
Special Offers for
EssenceOfBeing.com Members
Happy to help anyone who is earnestly seeking to know themselves at a deeper level, whether it be through career, relationships, or spiritual clearing. First time visits for members of the Healing Forest, or EOB, 10% off. Just mention this ad when you call. Many blessings!
Hope this helps.
View Larger Map
Email: tmccannon@charter.net