Karen Stone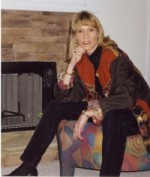 Karen Stone, MSW, LCC, CCIM has been motivating and educating people for over 30 years. As a Life, Career and Business Coach, a writer, a speaker, a trainer, and a seminar leader, Karen uses her wisdom, boundless energy and enthusiasm to inspire and guide others as they live their lives fully, uncover their magnificence and reach for their dreams.
With an extensive range of corporate, entrepreneurial and personal growth expertise, Karen mixes grounded 'how-to' information with an unwavering belief in each person's inherent ability to be, do and have everything they want.
Karen specializes in guiding individuals and groups through times of transition to the next level of accomplishment and an expanded belief in themselves and their ability to WIN! Her passion is being a resource to others.
Karen is a certified life coach and has a Master Degree in Social Work. She is also certified in rebirthing, group facilitation and personal training. Other areas of study and certification include Reiki, Voice Dialog, intuitive counseling, and Shamanism. She is also an emerged Priestess and a minister in the Madonna Ministry.
Karen is the author of numerous ebooks and workshops, including Mastering Uncertainty: How to Grow When You "Don't Know." She lives happily and gratefully in Atlanta with her partner, Rich, and their animal family.
Special Offers for
EssenceOfBeing.com Members
Special package rates for all EOB graduates !! Call me and I will be delighted and honored to work with you!
View Larger Map
Email: k.stone@mindspring.com