Deborah Hill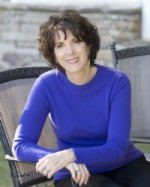 Intuitive Coach, Counselor, Speaker and Author seeking motivated, positive, capable, success-minded individuals and audiences who are ready to quickly and effectively break through barriers in their life, business or relationships.
As an experienced practitioner of more than nineteen years, Deborah Hill brings an extra dimension to coaching and speaking. One that has made it easier for her clients to meet the stresses of managing their life and careers – while achieving fulfillment as parents, lovers, caregivers, neighbors and friends. Her uncommon gifts of intuitive insight and interpersonal communications have changed people's lives, relationships and businesses.
Deborah Hill has been actively involved in the healing & coaching of others throughout her adult life; first as a Registered Nurse and Nurse-Midwife, and finally as an intuitive coach, author, speaker, teacher, energetic therapist and artist. Her extensive life experiences include 4 degrees in science and psychology, 18 years as an entrepreneur running her own business, and raising her wonderful, grown daughter as a single parent.
Deborah has extensively studied many forms of natural and traditional healing, as well as counseling, coaching and spiritual disciplines with several teachers over the past 35 years.
View Larger Map
Email: debhill@theawarenessinitiative.com