Debbie Unterman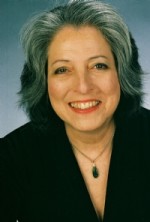 I founded the Alchemical Hypnotherapy Association of Atlanta (AHAA!) in 1989. Trainings were offered 2 or 3 times a year through 1995. Since then they have been more sporadic, yet more than a hundred graduates have been certified as Alchemical Hypnotherapists through AHAA!. Now I take on students on an apprenticeship basis. Candidates must be motivated to learn on their own schedule, with lots of individual support, tutoring and supervision under me personally.
Meanwhile I continue to offer private sessions (which are also a prerequisite for the certification course).
Alchemical Hypnotherapy, or Alchemy, is a system of therapy which allows a person to heal their emotional blocks from the past (this and other lives) and create a personal connection with their Spirit Guides who then take over the process through daily contact.
I have also created (and am continuing to create more) personal growth board games through which people can "play through their issues". The Game of Clarity has been played on a regular basis in Atlanta for the last eight years. Send me your email address to get on the mailing list.
Satori: The Game of Radical Forgiveness can be purchased from Colin or Joann Tipping directly.
I've just completed my first book, Talking to My Selves: Learning to Love the Voices in Your Head, which can be purchased from myself or from Amazon.com
Special Offers for
EssenceOfBeing.com Members
$10 off any regular Game of Clarity at my house in 2009.
$20 off a private session (first session only).
View Larger Map
Email: dunterman@aol.com