Coaches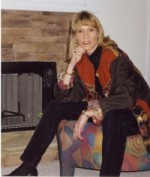 Karen Stone, MSW, LCC, CCIM has been motivating and educating people for over 30 years. As a Life, Career and Business Coach, a writer, a speaker, a trainer, and a seminar leader, Karen uses her wisdom, boundless energy and enthusiasm to inspire and guide others as they live their lives fully, uncover their magnificence and reach for their dreams.
With an extensive range of corporate, entrepreneurial and personal growth expertise, Karen mixes grounded 'how-to' information with an unwavering belief in each person's inherent ability to be, do and have everything they want.
Karen specializes in guiding individuals and groups through times of transition to the next level of accomplishment and an expanded belief in themselves and their ability to WIN! Her passion is being a resource to others.
Karen is a certified life coach and has a Master Degree in Social Work. She is also certified in rebirthing, group facilitation and personal training. Other areas of study and certification include Reiki, Voice Dialog, intuitive counseling, and Shamanism. She is also an emerged Priestess and a minister in the Madonna Ministry.
Karen is the author of numerous ebooks and workshops, including Mastering Uncertainty: How to Grow When You "Don't Know." She lives happily and gratefully in Atlanta with her partner, Rich, and their animal family.
Special Offers for
EssenceOfBeing.com Members
Special package rates for all EOB graduates !! Call me and I will be delighted and honored to work with you!
View Larger Map
Email: k.stone@mindspring.com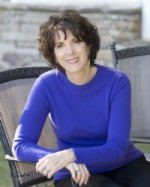 Intuitive Coach, Counselor, Speaker and Author seeking motivated, positive, capable, success-minded individuals and audiences who are ready to quickly and effectively break through barriers in their life, business or relationships.
As an experienced practitioner of more than nineteen years, Deborah Hill brings an extra dimension to coaching and speaking. One that has made it easier for her clients to meet the stresses of managing their life and careers – while achieving fulfillment as parents, lovers, caregivers, neighbors and friends. Her uncommon gifts of intuitive insight and interpersonal communications have changed people's lives, relationships and businesses.
Deborah Hill has been actively involved in the healing & coaching of others throughout her adult life; first as a Registered Nurse and Nurse-Midwife, and finally as an intuitive coach, author, speaker, teacher, energetic therapist and artist. Her extensive life experiences include 4 degrees in science and psychology, 18 years as an entrepreneur running her own business, and raising her wonderful, grown daughter as a single parent.
Deborah has extensively studied many forms of natural and traditional healing, as well as counseling, coaching and spiritual disciplines with several teachers over the past 35 years.
View Larger Map
Email: debhill@theawarenessinitiative.com

I AM a Renaissance Soul with many interests and passions. I am a champion of alternative energy and sustainable living, and a Heart centered life coach. I Love helping others make their dreams come true!
I can show you exactly how to create your ideal life with more Fun, Ease and Grace than you ever imagined. I believe the Universe is designed to be super efficient, which means hard work is against the LAW. There is a path of least resistance that will allow your dreams to manifest as if your Destiny was pulling you forward into fulfillment.
I am willing to partner with you to:
• Clarify where you are in life right now.
• Define and prioritize what's most important to you.
• Create a clear vision for your Dream Life made manifest.
• Design a path to get you there that will be FUN and EASY.
• Support you through challenges and celebrate your victories!
• Discover your inner compass for clear guidance.
• Develop your gifts into mastered talents.
• Make money doing what you LOVE.
• Be happy as a state of being based on choice not circumstance.
• Claim your POWER and CHOOSE your new life experiences.
Special Offers for
EssenceOfBeing.com Members
HERE'S MY OFFER: I choose to be in service, doing what I love delivering the greatest value I can to my world. Invest 50 minutes on the phone with me and you determine from your heart what the session was worth to you. If there is no chemistry or we simply don't feel it's a match then the session will be my gift to you. If it's the most powerful and inspiring experience of your life then we can discuss options for continuing our journey together. I invite you to trust your HEART, and take the first step
View Larger Map
Email: DamonDickinson@gmail.com