Burge Smith-Lyons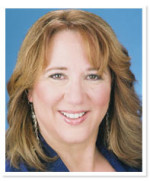 Personal Development and Coaching and Seminars
Burge Smith-Lyons is currently the President and C.E.O. of Essence of Being, Inc.
Burge has been involved with the healing, learning, and educational environment for over 25 years. She has a B.A. in the Communication Arts (Magna Cum Laude) and a T-4 Certification in  Education from Georgia State University   with a minor in Psychology. She has trained with and studied many of the world's leading change agents including Marshall Thurber, Robert Kiyosaki, Sondra Ray, John Bradshaw, Don Coyhis, Course In Miracles, John Gray, and Buckminster Fuller.
She has facilitated workshops for personal growth & corporate seminars since 1980. She has led private & public venues in the field of self-development, relationships, and abundance for adults and children. She is a motivational speaker and trainer. She is an intuitive healer, certified rebirther, spiritual channeler, and minister through the Universal Life Church and The Madonna Ministry, and family counselor. She uses many modalities of learning for personal growth and healing in personal workshops including conscious breathing, kinesiology, emotional release, energy release, psychotherapy, NLP, EFT, anger-release work, channeling, and Super Learning techniques.
Burge is the Chairman and founder of The Healing Forest Foundation Inc.  It is a non-profit organization that focuses on experiential learning and the shifting of outdated belief systems that contribute to physical, mental, and emotional illness for children.  The foundation produces "Kid Power Camps" for children ages 6-17 for one-week residential camps.  Burge is an ordained minister and counsels youth and adults with emotional and spiritual issues.  She has brought interactive programs and self-esteem workshops to the Atlanta City Schools, Prodigy Learning Centers, and Alternative High Schools in Asheville, N.C.
Since 1984, She has owned many successful businesses. Currently she owns and operates Burge Enterprises, Inc., which consults, produces, and facilitates corporate trainings for team building and better communication techniques.  She is the V.P. and founder of Fresh Start Capital, Inc., which is a real estate investing and management firm that deals in residential and commercial investments.
She has also consulted within the corporate environment in companies such as Georgia-Pacific, Target Stores, Xcellenet, Medical Doctor's Association, and Thomas Publishing in the fields of customer service, sales, human resources, and communication.
 She has developed the Essence Series: Essence of Being, Essence of Abundance, Essence of Relationships, Essence of Health, Essence of Sales & Essence of Communication. These are 2 and a half to 3 day classes focused on experiential learning & shifting belief systems that do not serve the individual anymore. Additionally, the graduate workshop, called Passionate Manifestation (3 day event), and the Advanced Graduate Workshop, called Mastery (5 day event), are available to the graduates of the Essence Series.
She has graduates from around the world & training centers in Atlanta , Miami, Asheville, Boston, and Rhode Island.
Click here for Media Kit.
View Larger Map
Email: burge@essenceofbeing.com